Phil Wicks loves his Mint-Ease!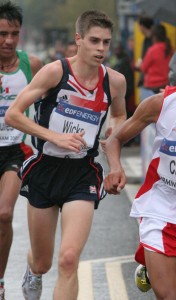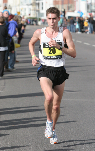 Phil Wicks, it is fair to say, is a pretty serious runner. How many people do you know who can run a half marathon in 62 mins? In fact Phil is setting his sights on the Olympics next year and is aiming to compete for Great Britain so he's definitely one to keep an eye on!
Like any serious athlete, Phil knows that in order to perform and recover effectively you have to take good care of your muscles. Which is why he uses Mint-Ease…
"  I use Mint-Ease soothing cream both before and after training to stimulate blood flow and help aid muscle recovery post-exercise. My physiotherapist first introduced me to Mint-Ease when I had some tightness in one of my calf muscles and I was amazed at how quickly it got to work, helping me back to full training in a matter of days.
I now use Mint-Ease on a daily basis to increase blood flow, regenerate tired muscles and prevent injuries. It's easy to apply, starts working instantly and it smells great too! I wouldn't go to any training session or race without it!  "
Phil Wicks
England & Great Britain International Athlete
'Likes to get Muddy, before getting Minty'